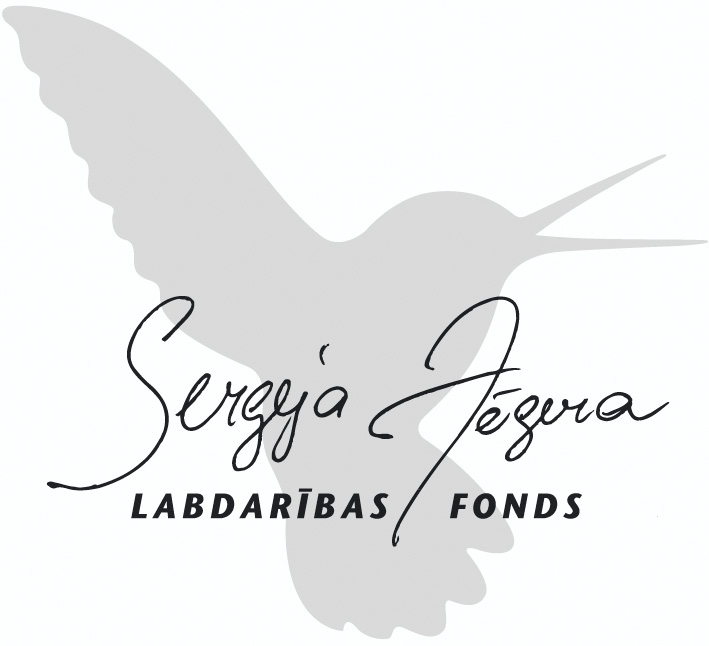 For the countertenor Sergejs Jēgers and entrepreneur Māris Bensons charity work has always been a large part of work and personal life. Maybe this is why, when they were already professionally collaborating on the project of the Duende CD, the idea of the Sergejs Jēgers Charity foundation was born. The foundation was founded in 10 August 2007, its board members are Sergejs Jēgers and Māris Bensons and the CEO is Indra Vīlipsone.
The Sergejs Jēgers Charity Foundation aims to help children with health problems and disabilities that hinder their integration into society. The first donations have already been made in collaboration with the website ziedot.lv – the money was channeled to fund a hearing aid for Santa Viļuma. Another donation was made for the Strazdumuiža boarding primary school – development centre for the partially sighted and blind children to fund the purchase of reading devices that are not funded by the state but without which many children cannot participate in the learning process. A concert programme with Sergejs Jēgers and the musical children of Strazdumuiža is already being planned for the spring of 2008. The foundation has also donated funds for a digital hearing aid for Simona Barkāne, as well as helped Raivo Gross to treat his spinal muscular atrophy in an international rehabilitation clinic in Truskavets, Ukraine.
In collaboration with the Mārtiņš Foundation for several years the foundation has been organizing an integrative performing arts festival for children with special needs. More than 800 children from all over Latvia participate in the festival with their creative works and performances.
In 2009 children from the Sergejs Jēgers foundation and the Mārtiņš Foundation represented Latvia in the Shag navstrechu (Step Forward) festival for children with special needs in St. Petersburg, Russia.
In July, August and October 2010 during the summer and autumn school breaks the Sergejs Jēgers foundation offered the chance for 54 talented children from large families and low-income families from the Jēkabpils region to participate in 3 creative camps Sergejs Jēgers creative workshops. The workshops were supported financially by the European Commission Representation in Latvia.
Coca Cola reklāma
Labdarības fondu atbalsta:


Labdarības fonda rekvizīti ziedojumiem:
Sergeja Jēgera labdarības fonds
Reģistrācijas numurs: 40008117896
Juridiskā adrese: Baltā iela 9 - 3, Rīga, LV-1055
Banka: Swedbank
SWIFT kods: HABALV22
Konta nr.: LV54HABA0551017846560